Hamac Pull-Up Nappy - Primavera
categorized in : The Hamac Classic nappy
A pull-up cloth nappy that can be used for potty-training or for toddlers, during the day or at night.
Use
The pull-up nappy is perfect for toddlers, it can be used:
- for potty training, with a thin absorbent pad
- during the day with a standard absorbent pad
- at night with an overnight pad
Hamac pull-up nappies are really easy to pull on, like normal underwear.
Put the pad under the net inside the pouch (easier to pull on), and place a disposable liner on top of the net, to easily dispose of stools if need be.
If you use the thin absorbent pad, you can also place it over the net so that it is not moist in case of urine, and you can then reuse the nappy straight away, with another pad.
Certified Oeko Tex 100 class I. Made in France.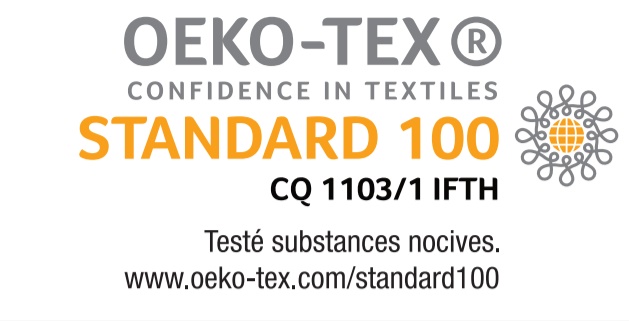 Sizes
Available in 2 sizes: 2-4 years (around 12-18 kilos) & 4-6 years (around 15-23 kilos)
Composition
- Pull-up nappies are made from Meryl® microfiber. It helps keep moisture away from baby, speeds up the drying process and helps keep baby's skin warm.
- The Hamac pouch is made out of breathable and waterproof polyurethane.
- The little net is made out of 94% polyamide and of 6% elastane, and it keeps the absorbent pad in position (100% polyester).
Certified Oeko Tex 100 class I. Made in France.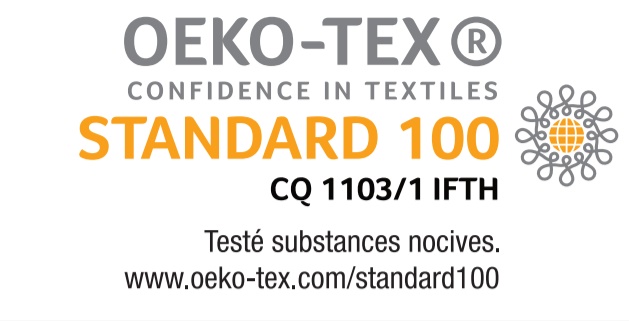 Care
Machine washable at 40°C (100°F), the tumble dryer should not be used. It is important to fold the tabs back before washing so that they do not damage the rest of the linen. The training pants should not be ironed.
To prevent leaking and other damage to the Hamac pouch, refrain from using washing products containing alcohol, solvents, whiteners or abrasives.
Product Reviews
, based on
You have tried this product? Tell us if you appreciated it!
Très pratique pour notre grande qui ne tient pas les nuits. Elle peut se la mettre toute seule, et elle l'adore !
---
Un peu déçue car j'avais achetée cette culotte pour remplacer les couches jetables pants que ma fille de trois et demi portait à la sieste (et non pour l'apprentissage de la propreté) : elle ne lui serrait pas assez et les fuites étaient au rendez-vous. J'ai basculé sur une couche classique et rangé celle-ci dans mes tiroirs en attendant que Miss Number 2 soit en âge de s'en servir pour apprendre à être propre.
---
Couche utilisée uniquement la nuit par ma fille de 2 ans. Le tissus est très joli et très agréable au touché. La couche s'enfile facilement. Néanmoins après seulement quelques utilisation le filet de la nacelle se déchire, je suis donc un peu déçue de la qualité, surtput étant donné le prix tout de même élevé !
---
Utilisation la nuit seulement pour une petite fille de 3 ans et demi, qui est propre la journée. J'utilise avec un lange en coton : si elle est bien allée aux toilettes avant de se coucher, même s'il y a un petit pipi la nuit, aucune fuite. Si elle n'est pas allée aux toilettes ou n'a pas voulu, et qu'il y a un gros pipi, parfois ça déborde, mais rarement (2 fois en un mois). Est-ce que ça déborderait moins avec les inserts de la marque, je ne sais pas. Mais du coup passage aux toilettes non négociable. Je n'ai eu qu'une fois des selles, j'ai jeté aux toilettes l'essentiel et mis dans la machine le reste, en rinçant à peine avant. Le maillage fin est ressorti nickel. (Lavage en machine tous les matins, cycle long synthétique, prélavage, 40°, 800 tours/min, avec les couches S du bébé) La culotte est toujours nickel après un mois d'utilisation quotidienne ! Aucune idée de la praticité de la culotte en phase d'apprentissage de la propreté... Un coup de main à prendre pour insérer l'insert, mais rien de bien méchant. Un imprimé bien féminin ! J'adore et elle aussi !
---
Couche très pratique pour les passages aux toilettes mais un coup à prendre pour bien placer l'absorbance et éviter les fuites.
---