26 Septembre 2014 -
Hamac presents… the first scenes from a documentary filmed in the Hamac offices in Paris!
Our offices were transformed into film sets!
Florence Hallouin, founder of the company Hamac, answered questions from Ushuaïa TV, a French television company, about her company's lines products. Hamac has received funding as an ethical business from the French bank la Nef.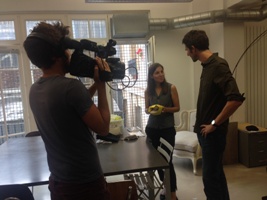 During the filming, Ms. Hallouin presented the Hamac and Filigrame (for adults) lines!
We then went straight to our Hamac babies to see how the nappy works in real life!
Their turn in the limelight!
With Laure, an employee of the company, the new mother got good advice on how to use Hamac washable nappies.
A real top model! The Rio Yelllow Hamac washable nappy looks perfect!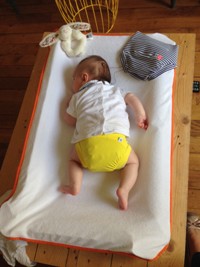 We've fallen in love!