Baby Swim Cap - Little Sailor
categorized in : The swim nappy and the UV swim shirt
Super stretchy baby swim cap, for children from 3 to 24 months. Very easy to put on and take off.
Use
The baby swim cap is perfect for baby swimmers. It protects their heads and hairs.
Made of 100% microfiber, the swim cap is comfy and super stretchy: doesn't pull the baby's hair. It's very easy to put it on and take it off.
As the Hamac swim nappy and the UV swim Shirt, the Hamac Swim Cap provides protection against the sun's UVA and UVB ray. It can be used at the pool as well as at the beach. (It can be used both at the pool and at the beach).
Bonus: Matches the Swimsuit and the UV Swim Shirt. Your baby will have an adorable style.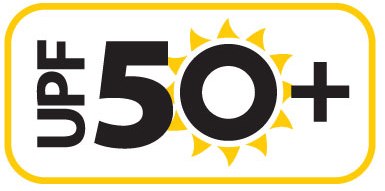 It blocks a minimum of 98% of UVB and 95% of UVA rays.
Composition
The baby swim cap is made out of Meryl™ microfiber. It helps keep moisture away from the body, speeds up drying and keeps baby's skin from getting too cold.
Care

Rinse with fresh water after use.
Machine washable at 40°C.
Should not be tumble-dried or ironed.
Do not leave to dry in the sun.
Sizes Guide

One Size fits all.
Product Reviews
, based on
You have tried this product? Tell us if you appreciated it!
Parfait. S'adapte à ta taille de bébé sans lui serrer la tête ni la comprimer façon mouche en plastique. Écologique. Sèche rapidement. Facile à laver. Et il donner un style plage bretonne adorable.
---
Le bonnet est très beau et sèche rapidement, il s'ajuste très bien sur la tête de bébé.
---
Le bonnet de bain est parfait : beau, pratique, s'ajuste parfaitement bien même si sa taille est évolutive. Le seul inconvénient : mon bébé ne garde rien sur la tête plus de 30 secondes.
---
Super facile à mettre! parfait pour l'extérieur quand il y a du soleil
---
Super ! Le bonnet sèche vite conformément à la description ! Il est un peu grand pour notre petit bout de 5 mois mais il va le garder longtemps !
---