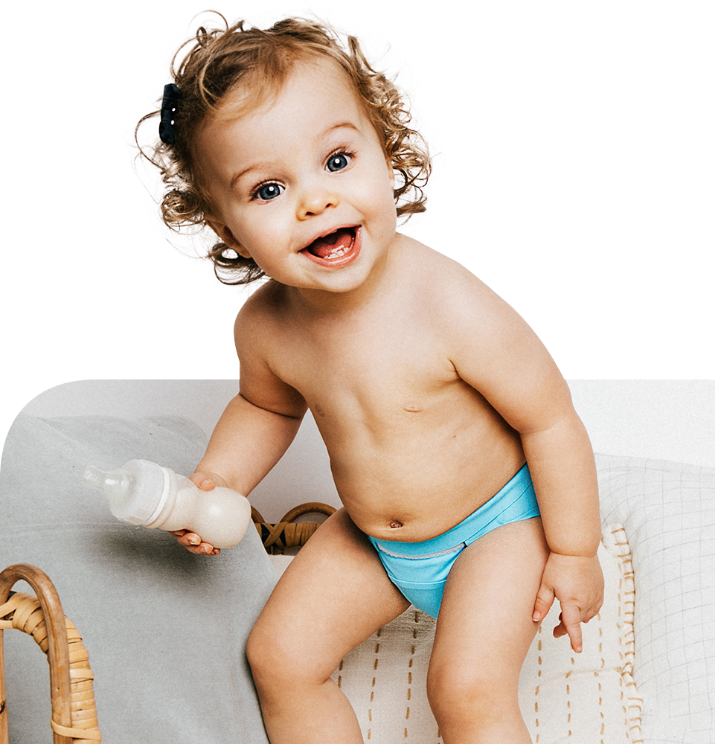 Avec les couches Hamac, c'est facile de changer
Depuis 2010, nous proposons des couches lavables et accessoires très innovants pour faciliter la vie des parents.
Notre mission : Prendre soin de la santé des bébés et de leur futur en protégeant la biodiversité.
Les couches lavables Hamac c'est 3 brevets anti-fuite, 0 produit toxique, une fabrication 100% française et 1 tonne de déchets évitée par enfant.
Si des milliers de parents et plus de 200 crèches utilisent quotidiennement Hamac, ce n'est pas un hasard !
Une efficacité prouvée
On ne vous demande pas de nous croire sur parole, nos clients sont nos meilleurs ambassadeurs !
5/5 (135 avis)
Hamac c'est vraiment une marque de qualité, tant sur les produits, que sur les designs, sur le service client, sur la rapidité d'envoi et de réponse. Je n'achète que ça pour mon fils depuis qu'il est né.
Un contributeur
Site simple, produit de qualité, livré avec les instructions de lavage pour chaque produit, livraison rapide.
Mathilde
Toujours ravie de commander chez hamac! Et quelle surprise d'avoir découvert la seconde main ! L'occasion permet de rester dans la démarche écologique c'est top !
Un contributeur
Since June 2010, thanks to you :
tons of waste have been avoided

million litres of water have been saved

million kilowatt hours haven't been used
These numbers come from our product lifes-cycle assesment, certified ISO 14044 and ISO 14040, which compares the impact of disposable and reusable nappies.