The Hamac Paris Cloth Nappy: Guaranteed French
10 Septembre 2014 -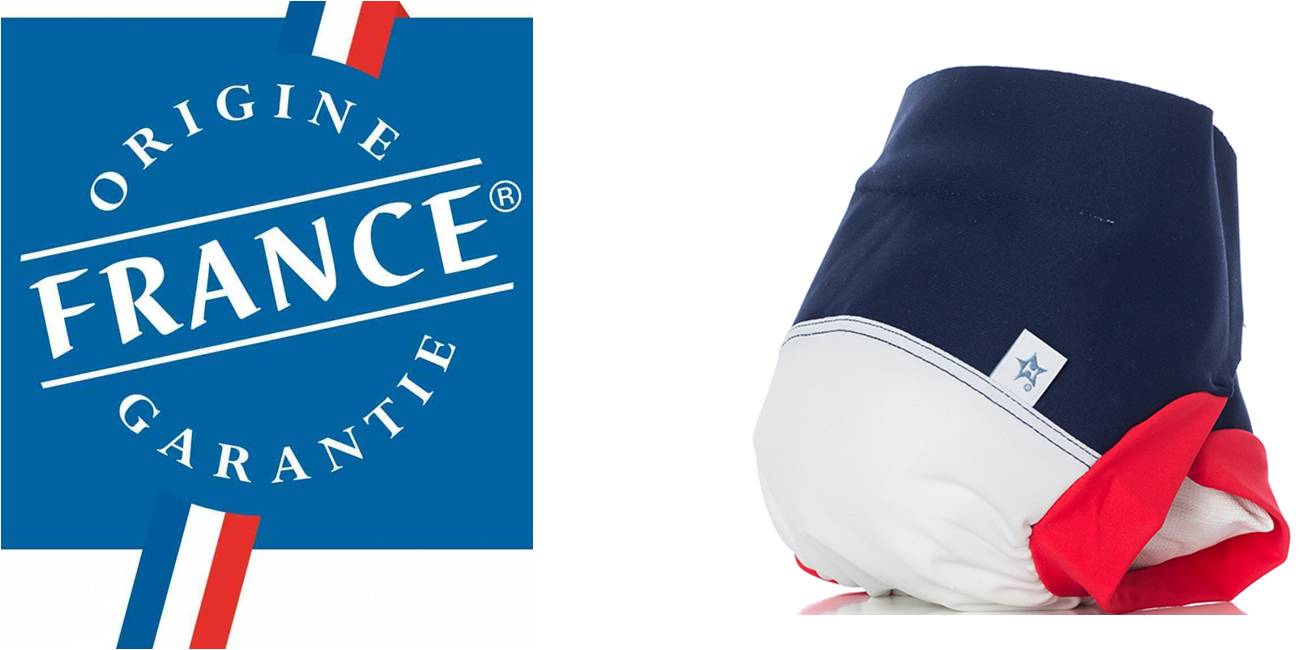 The label 'Origine France Garantie' ('Guaranteed French') was officially launched yesterday, 19 May 2011 !
Atol Opticians, Kronenbourg Beer, Brandt appliances, and Hamac Paris cloth nappies were selected to represent businesses that choose to manufacture their products within France. The official launch of the new 'Made In France' label happened yesterday, in the National Assembly, in the presence of Jean-Louis Borloo.
A 'Made in France' label, okay…. but what's that?
Yves Jégo, the official behind the project, says that the label permits consumers to feel more comfortable about what they're purchasing:
'First, at least 50% of the value of the product must be acquired on French territory, that is to say corresponding to production activity in France. Second, the location or locations where the product gets its essential characteristics (manufacturing location for industrial products, farms for agricultural products) must be situated in France.'
And Hamac Paris Cloth Nappies in all this?
Well, to begin with…. they are manufactured in France! This naturally allows them to claim the label. Florence Hallouin, the founder of Génération Plume, says 'The label is factual, tangible, and measurable. It brings us a real credibility with consumers, parents who are already bombarded with many other labels.'
Manufacturing Hamac cloth nappies in France is a choice, a choice favoring quality, employment, and the environment. Hamac cloth nappies benefit from all the quality and savoir-faire of French artisans. They don't have to cover as much ground to reach you, and that considerably reduces their environmental impact. They promote employment in several regions of France.
French Entrepeneurship
The beautiful day closed with an evening party for the winners of the Réseau Entreprendre Paris (the Paris Entrepeneurship Network), which groups those entrepeneurs with the most promising future perspectives. Fifty-four new 'winners' make up the network's 'class of 2010', mentored by Henri de Castries, the CEO of the AXA group.
All different kinds of entrepeneurs...
A thrift shop, stuffed animal stories, herbs for rugby players, an intelligent search engine… a non-exhaustive list of the projects that make up the network that carries so much dynamic motivation to develop French innovation!
Hamac cloth nappies are proud to be part of this network.