At the Beach with Hamac Baby Swimsuits!
25 Novembre 2014 -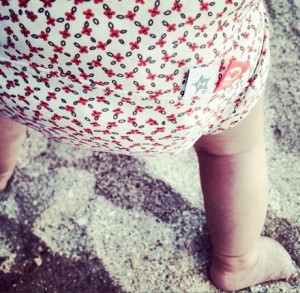 A French blogger paints a lovely portrait of our baby swimsuit in one of her blog posts:
"Hamac, the queens of the fashionable and cute cloth nappy, thought that it would be a shame to let our babies go to the pool or the sea with plastic on their bottoms…. So they created their own washable cloth baby swimsuit!"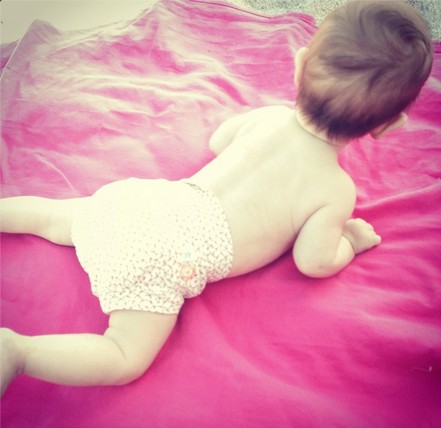 Our Hamac baby swimsuit is innovative, anti-leak, and trendy.
It is made of microfibre, 100% comfortable and practical. That means it is slim, soft, and dries very fast indeed!
"It's really lovely, it makes our babies' bottoms even cuter than before! And of course it's very effective!"
The best thing about the Hamac baby swimsuit? There is a color for every taste. ;)
"The baby swimsuit comes in many different colors, light or dark blue for boys, magenta with ruffles or liberty for girls (or reverse them if you like!) We opted for the "liberty" pattern, though the ruffled one caught my eye as well!"
Try out our baby swimsuit! Even after summer vacation, it's perfect for baby swimmers! :)