01 Décembre 2014 -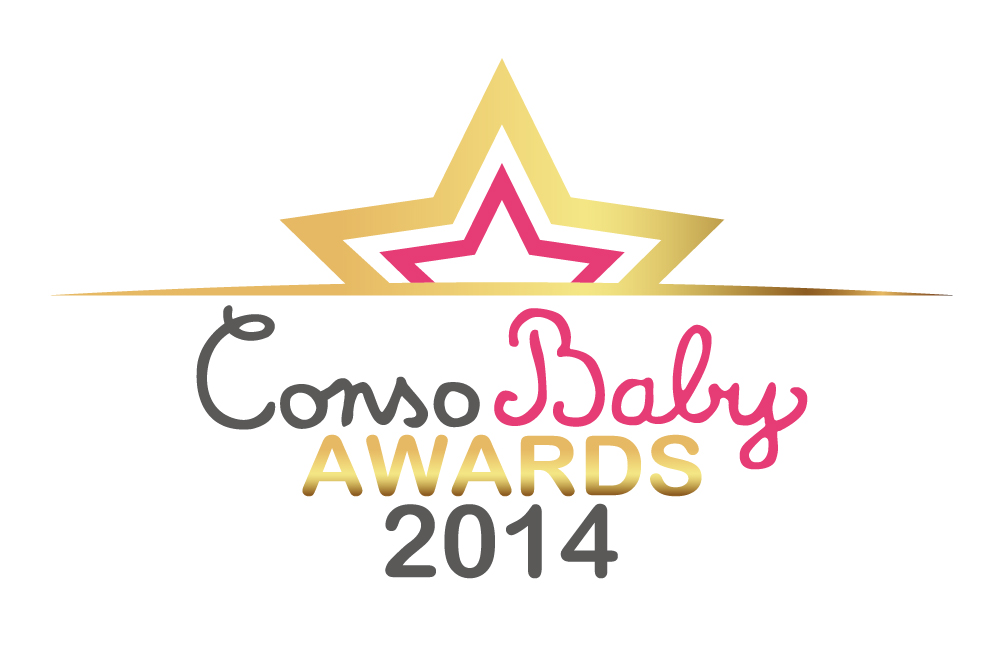 Our Hamac cloth nappies won the ConsoBaby Award this past September!
What a lovely reward for our fast-growing brand!
ConsoBaby Awards recognize parents' very favorite products.
Several thousand parents participated in the second edition of the awards. Members chose their favorites among almost ten thousand baby products and one thousand brands.
We were ecstatic to learn that the parents had chosen our Hamac cloth nappy above all the others!
The trophy was received by Laure, our partnership manager, in Germany.
Our entire team thanks you for your trust!
Find the complete list of the winners here!!!
Here's the description of our Hamac cloth nappy from the ConsoBaby site:
Hamac is simple as a panty, efficient as a nappy… all that's left is to pick a color!"
It's a little panty for babies (attention, copyrighted) that can also be used as a nappy thanks to its very handy HamacSystem®. Parents can insert either a washable absorbent liner (organic cotton, hemp, or microfibre) or a disposable absorbent liner (100% biodegradable cellulose, no chemicals). It's your choice!
The fabrics used are certified Oeko Tex 100 Class 1.
100% made in France.
And here are several comments from the parents who voted for our cloth nappy:
"Great product! The nappies are hardy and the fabrics good quality! They are expensive, but it's a long-term investment!"
"I invested in the XS (5) and S (6) sizes. As a future first-time mum, I have infinite motivation for using cloth nappies. I'm so excited I found French ones! I recommend this product!"
"The best cloth nappies: very pretty indeed, not to mention practical, and made in France. You can even use disposable absorbent liners--very practical on the road!"