2-in-1 bag - Wet bag/Laundry bag
Wet bag with a laundry net, perfect for Hamac nappies and absorbent pads.
Use
The Hamac bag is a 2 in 1 wet bag with a laundry net to store and wash Hamac cloth nappies and reusable pads without handling soiled linen.
It is very easy to use. Just make sure to close the bag with the link without tighten too much: the air need to flow in the bag.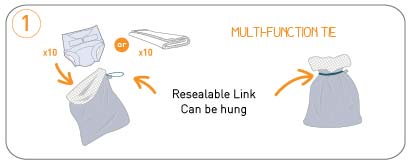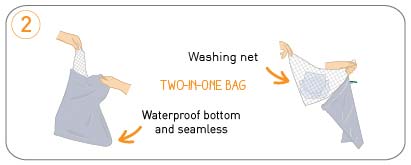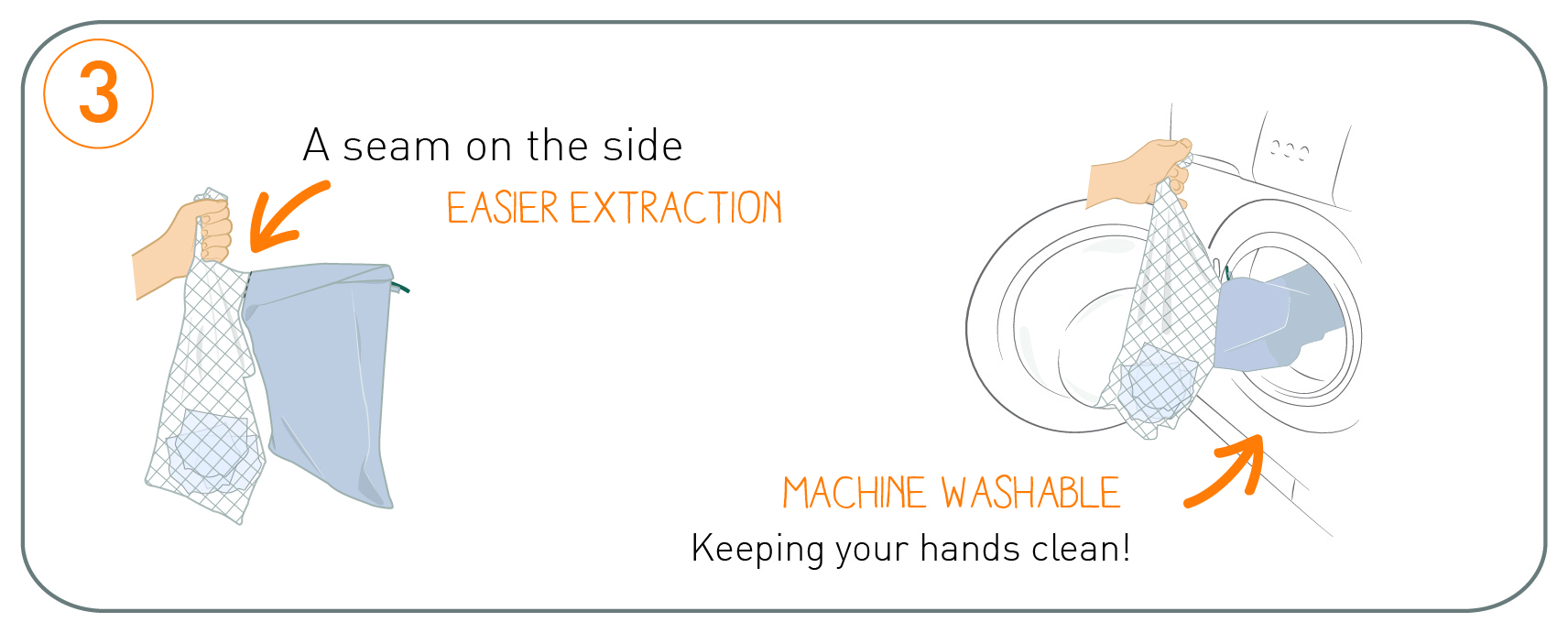 Dimensions
33 x 44 cm
Composition
Bag : 100% polyester + polyurethane
Net : 100% polyester
Certified Oeko Tex 100 class 1. Made in France.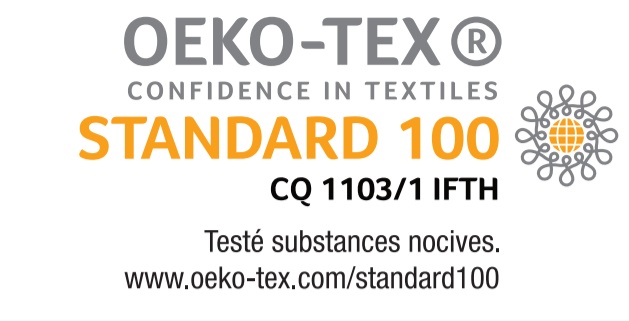 Care
Machine washable at 40°C or 60°C (100 to 140°F). Should not be tumble-dried.
Refrain from using washing products containing alcohol, solvents, whiteners or abrasives.
Product Reviews
, based on
You have tried this product? Tell us if you appreciated it!
très pratique, j'utilise pour les déplacements, et j'ai également le grand sac pour la maison ! les 2 sont indispensables je trouve ça évite de manipuler les inserts et couches souillées
---
Très pratique au quotidien. Il en faut deux pour tourner sur la semaine.
---
Ce sac est très pratique lorsque nous sommes en balade, ou pour nous dépanner quand bébé est chez son assistante maternelle.
---
Nous l'utilisons pour stocker les couches sales lors de nos petits déplacements/sorties, il est étanche et pratique. Il faudra néanmoins prévoir le sac de plus grande taille pour les journées complètes chez la nounou ! Autre bémol selon nous: le filet est inutile car nous ne l'utilisons pas comme sac de lavage, je préfère mettre les couches et absorbants directement dans le lave-linge !
---
Pratique pour les déplacements hors de la maison mais son utilisation au quotidien est moins convaincante. En effet le petit sac est vraiment « petit » une journée de couche max, la fermeture n'est pas pratique surtout quand on a une main sur bebe et une autre avec une couche... même ouvert avant le change cela reste un peu sportif car l'ouverture n'est pas très grande et le filet jamais réussi à m'en servir. En revanche 0 odeurs, 0 fuites et sèche très vite. Je vais tester la taille plus grande, on verra si c'est plus pratique.
---