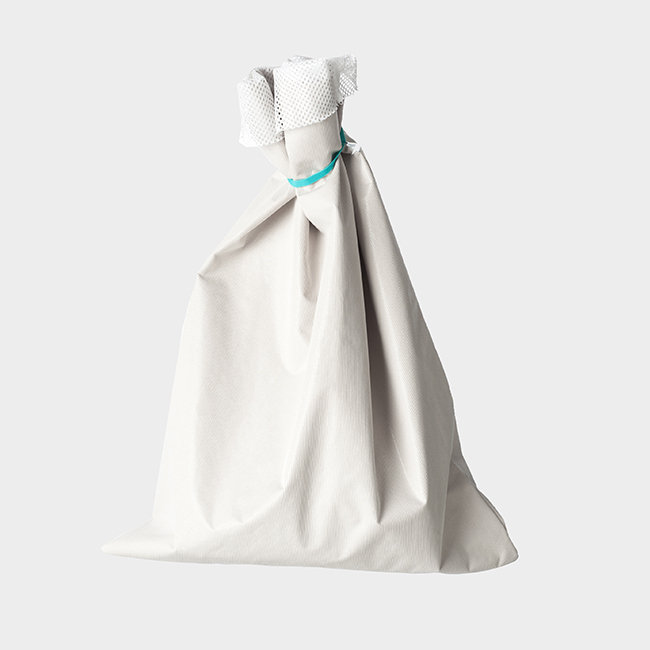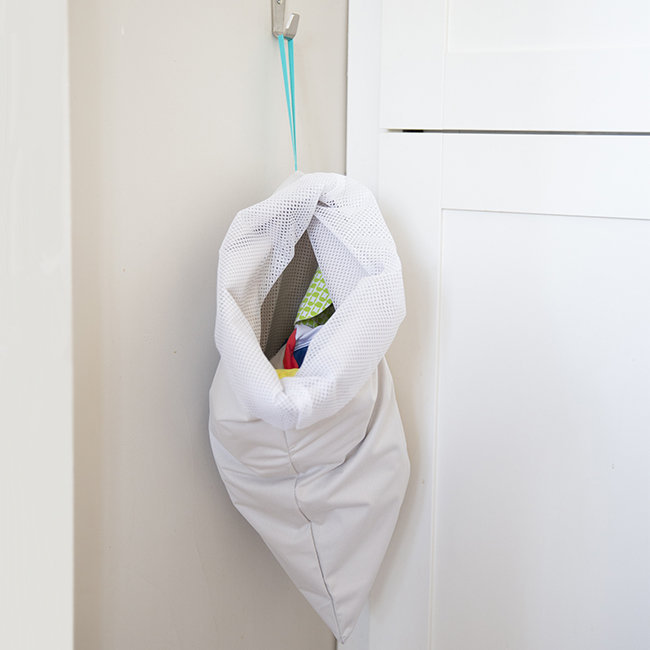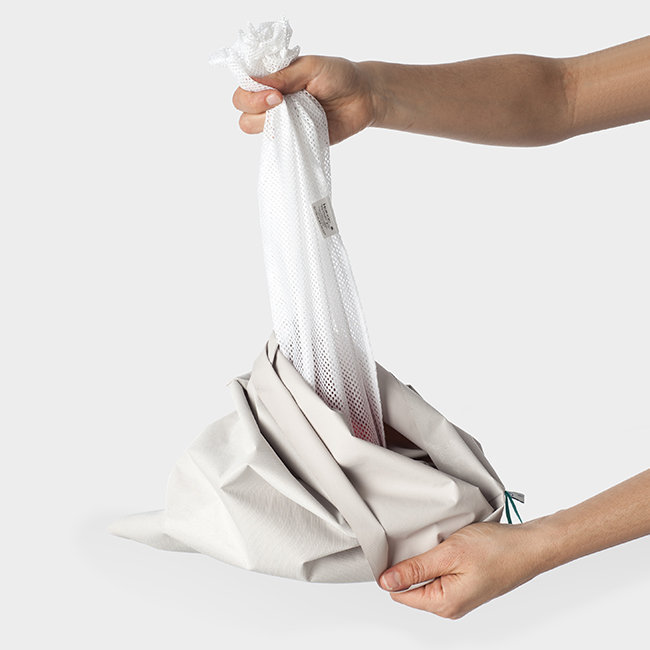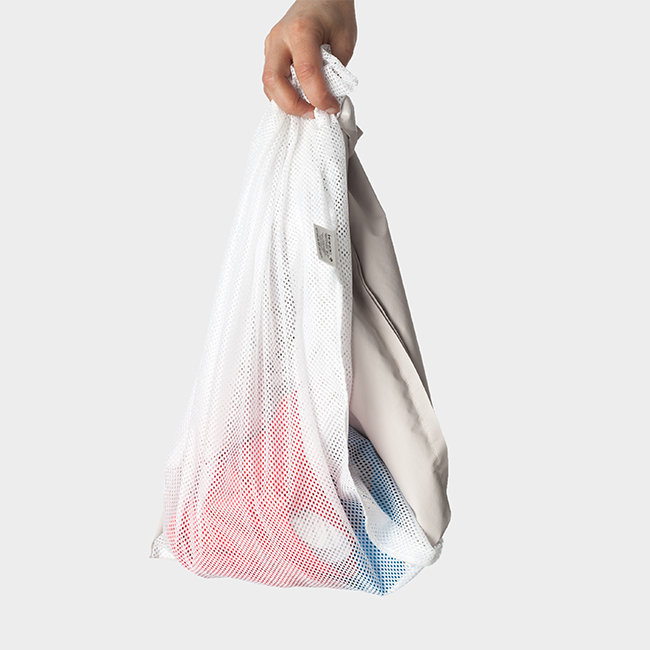 2-in-1 bag - Wet bag/Laundry bag
Wet bag with a laundry net, perfect for Hamac nappies and absorbent pads.
Use
The Hamac bag is a 2 in 1 wet bag with a laundry net to store and wash Hamac cloth nappies and reusable pads without handling soiled linen.
It is very easy to use. Just make sure to close the bag with the link without tighten too much: the air need to flow in the bag.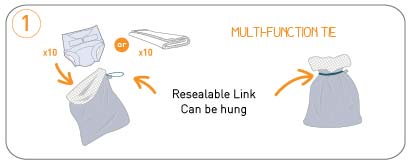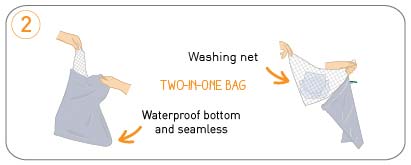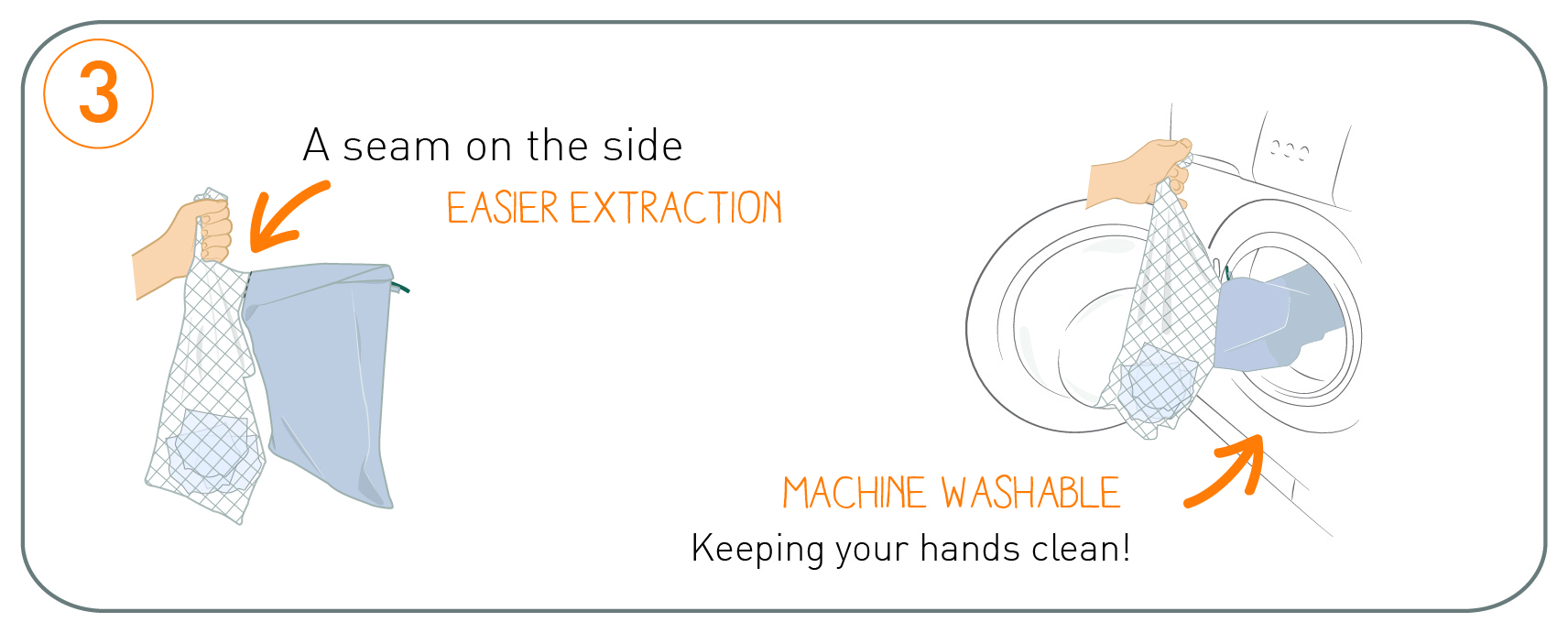 Dimensions
33 x 44 cm
Composition
Bag : 100% polyester + polyurethane
Net : 100% polyester
Certified Oeko Tex 100 class 1. Made in France.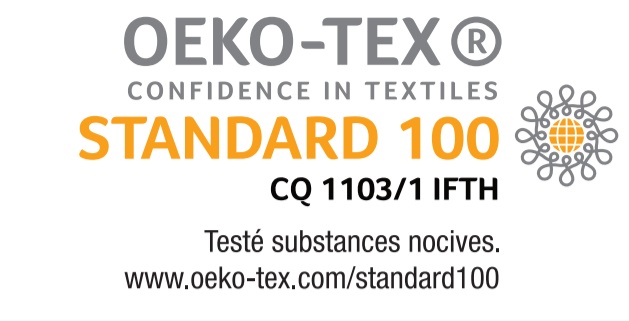 Care
Machine washable at 40°C or 60°C (100 to 140°F). Should not be tumble-dried.
Refrain from using washing products containing alcohol, solvents, whiteners or abrasives.
Product Reviews
, based on
You have tried this product? Tell us if you appreciated it!
Très pratique je m'en sers pour mettre mes inserts sales lors de mes sorties, imperméable grande capacité pas d'odeurs.
---
Facilité d'entretien. Il pourrait malgré tout y avoir une facilité pour le suspendre à un crochet avec un renforcement de la solidité à cet endroit pour éviter toute déchirure.
---
A refaire, j'aurais directement pris la taille supérieure car le sac est vite rempli. Sinon très pratique pour stocker les absorbants. Je les mets directement dans le sac et puis le sac dans la machine à laver.
---
Très pratique, un peu petit quand même. J'y met les absorbants seulement, les couches et les nacelles vont dans un autre filet. Le filet de ce sac ne me semble pas indispensable finalement car le but étant que les absorbants sortent du filet lors du lavage.
---
Ce sac hermétique correspond tout a fait à l'usage que j'en fait. Il est pratique, jusqu'à présent pas de fuite. Je stock mes couches sales en attendant de les laver. Je vais d'ailleurs en acheter un deuxième pour tourner lorsqu'il est lui même dans la machine. Je recommande.
---